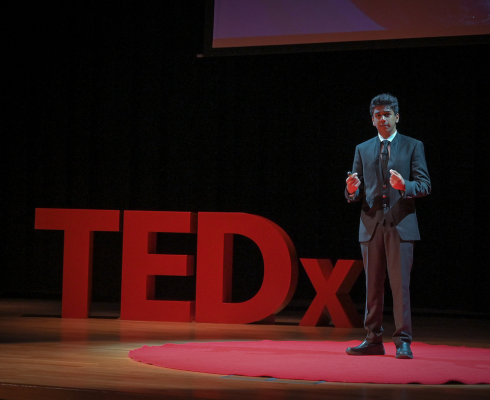 WEK Speakers Insights at TEDx Event 2023
Every year, over 3000 TEDx events take place in over 130 countries. Here at the Academy, for the third year in a row, we hosted our own TEDx event which took place at the Academy on the evening of Sunday 25th June 2023.
The theme of the event was Fast Forward: Humanity is making tremendous progress at a rapid pace. An exciting future awaits us in which artificial intelligence, robotics, digital manufacturing, synthetic biology, and other exponentially growing technologies will enable us to make greater gains in the next two decades than we have in the last two centuries.
The TEDx series of talks considered the future through a techno-optimistic lens. The various student and teacher speakers approached the theme from different angles and different perspectives: from fashion, space exploration, the environment, and education. They explored what's happening that's exciting today and presented their vision for a hopeful tomorrow.
If you missed the live event, the recording is available online: FAST FORWARD | TEDx 2023 | GEMS Wellington Academy Al Khail | Dubai - UAE - YouTube
It was a successful event thanks to WEK's Director of Innovation and Future Learning, Rohan Roberts, for organizing the event, and to the students and staff for their astonishing insights and presentations.