The Early Years Centre: Foundation Stage (aged 3-5 years)
The Early Years Centre at GEMS Wellington Academy - Al Khail provides outstanding early learning experiences for children between the ages of two and five. We ensure that development and progress are primarily supported through planned, purposeful play and a mix of adult-led and child-initiated activities. Pinned on educational research, we believe that play is essential for successful child development and that play builds confidence as they learn to explore, think about problems and relate to others.

We want children to learn by leading their own play and by taking part in play which is guided by adults. Throughout the day, children in the Early Years Centre have the opportunity to play in shared areas, including our outdoor areas, to further develop specific skills. Our Early Years Centre has four guiding principles:
Every child is a unique child, who is constantly learning and can be resilient, capable, confident and self-assured.
Children learn to be strong and independent through positive relationships.
Children learn and develop well in enabling environments with teaching and support from adults, who respond to their individual interests and needs and help them to build their learning over time. Children benefit from a strong partnership between practitioners and parents and/or carers.
Children develop and learn at different rates.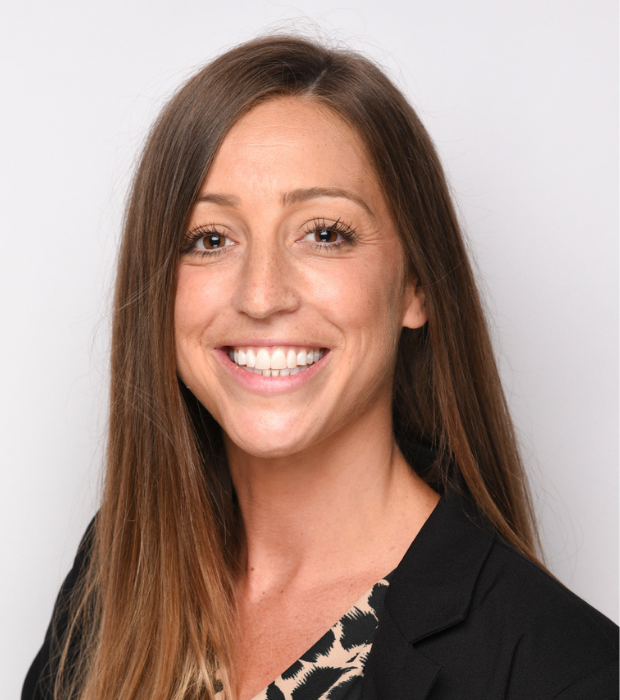 Rebecca Howells
Primary Assistant Principal & Director of Early Years Centre
WELCOME TO FOUNDATION STAGE!
At GEMS Wellington Academy - Al Khail, we provide high-quality, personalised learning experiences for children across the school, including the Foundation Stage. We believe that children learn best when they are provided with stimulating environments and engaged in topics or themes which relate to their own interests and real life.
In the Early Years, we scaffold learning through a balance of child-initiated play and adult-guided activity. Our small class sizes, state-of-the-art facilities and outstanding teaching team allow for every child to aspire, create and excel. We place high emphasis on physical development and well-being across the school, recognising that successful learning relies on children feeling safe, valued, healthy and happy in their environment.
Foundation Stage Overview
During their time in FS1 and FS2, we follow the English Early Years Foundation Stage Curriculum, targeted at children from birth to five years including children with special educational needs and disabilities. There are seven areas of learning and development that shape educational programmes in Early Years Centre. All areas of learning and development are important and inter-connected.
Explore the Foundation Stage Curriculum
Three areas are particularly important for building a foundation for igniting children's curiosity and enthusiasm for learning, forming relationships and thriving.

Communication and Language

Speaking and listening are essential skills for children to be able to access in order to achieve their potential in all seven areas of learning and development. Through conversations, story timing and role play, children will share their ideas with their peers and develop their active listening skills. Children will learn the importance of expressing their opinions. The adults in school will help your child develop and widen their vocabulary and provide them with many opportunities to practise the new words in context.

Physical Development

Physical development is vital to a child's holistic development. At The Academy, we focus on developing the children's confidence to move in a variety of ways. Children need to negotiate space and obstacles safely. Developing fine motor skills is integral for early literacy development, where children will learn to hold a pencil effectively and use a range of small tools.

Personal, Social and Emotional Development

The personal, social and emotional development is at the core of everything we do here at The Academy. The PSED skills that children learn enable them to be successful learners interacting positively with their friends and establishing strong relationships with both adults and children. Strong, warm and supportive relationships with adults help children to understand their own feelings and feelings of others.

Providers must also support children in four specific areas, through which the three prime areas are strengthened and applied. The specific areas are:

Literacy

Here at The Academy, we are passionate about developing a life-long love of reading. Reading consists of two dimensions: language comprehension and word reading. The children choose library books each week. The children's pre-writing skills are encouraged daily and opportunities to mark make are available throughout the day

Phonics: At WEK, our teachers focus on teaching the pure phonemes (pure sound) of each letter.

Mathematics

Developing a strong sense of number is essential so that all children develop the necessary building blocks to excel mathematically. Mathematics is taught through a practical and hands-on approach. Play activities are planned to enable children to develop a secure base of knowledge and vocabulary of mathematics. The children will also have daily whole class maths sessions led by their teacher to develop number and calculating skills through fun, enriching and engaging strategies.

Understanding the World

Understanding the World involves getting the children to make sense of their physical world and their community. Children have opportunities to explore and investigate in order to discover more about the world around them, how things work and why they happen. Hands on activities encourage the children to speak about their observations and enable them to develop their questioning skills.

Expressive Arts and Design

At WEK, we take great pride in supporting the children's imagination and creativity. The WEK children have opportunities to engage with the arts through the continuous provision where the children explore and play with a wide range of media and materials.

In our Foundation Stage, we offer a range of additional specialist lessons: Arabic, Music, Drama and Physical Education, including swimming. In addition to developing specific knowledge and skills, specialist lessons play an important part in personal, social and emotional development at this young age, as children respond to a range of adults across our specialist facilities.

Arabic

Our specialist Arabic curriculum mirrors our English curriculum and from a young age children are exposed to stories, songs, rhymes, letters and sounds which form the basis of early Arabic literacy. Arabic lessons take place twice weekly, with additional sessions for Native Arabic Speakers in FS2.

Music and Drama

Our specialist Music and Drama lessons enhance our Expressive Arts and Communication & Language curricula across the Foundation Stage. In addition to everyday in-class activities, children have additional opportunities to explore sounds including rhythm, pitch and melody. They learn to handle and play a range of instruments and explore their use of voice. Our Drama lessons encourage imaginative and creative role-play – invaluable to learning and development at this age. Our Drama curriculum supports oral and receptive language and provides additional opportunities for physical activity and movement. Our children also explore key social and emotional themes through stories and role-play.

Physical Development

At the academy, we place high-emphasis on physical development. At this early stage, physical movement plays a key role in brain development and cognitive function. Our carefully designed outdoor and soft play areas provide daily opportunities for children to explore and develop gross-motor movements, including climbing, balancing, jumping, running and cycling. Our weekly PE lessons develop core movement skills and interest children in sports from an early age, including gymnastics and athletics.
The Learning Zoo
How to Think
As a World-Class High-Performance Learning School, we ensure that students are actively involved in the learning process and develop the mindset, cognitive knowledge, and practical strategies on how they can support themselves to be successful. The Learning Zoo identifies 5 ways of thinking, shared through student-friendly animals and high-performance language. The Learning Zoo is implicitly embedded within the teaching and explicitly shared and focused on with students when appropriate. Regular opportunities within activities are provided for students to engage, explore and develop these, while house points and awards are given to students who demonstrate development and dedication in these areas.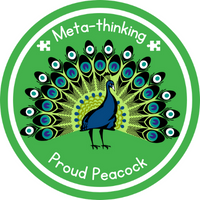 Meta-cognition
Self-regulation
Strategy planning
Intellectual confidence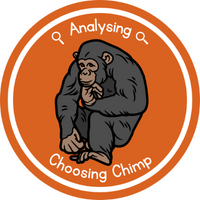 Critical or logical thinking
Precision
Complex and multi-step problem solving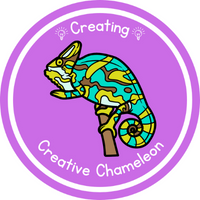 Intellectual playfulness
Flexible thinking
Fluent thinking
Originality
Evolutionary or revolutionary thinking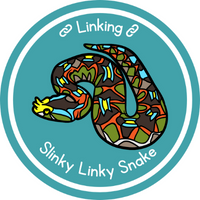 Connection finding
Generalisation
Imagination
'Big picture' thinking
Seeing alternative perspectives
Abstraction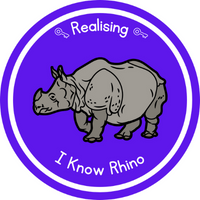 Automaticity
Speed
Accuracy
How to Behave
At GEMS Wellington Academy Al Khail, we promote and nurture a positive learning environment. Our aim is that our students are responsible, resilient and respectful global citizens.
As an accredited World-class High Performance Learning School, the Learning Zoo Values associated with HPL are embedded in our daily practice. We strive for all students to be hard working, agile and empathetic in everything that they do.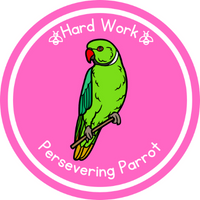 Practice
Perseverance
Resilience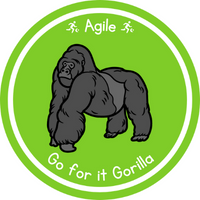 Enquiring
Creative and enterprising
Open-minded
Risk-taking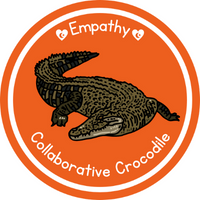 Collaborative
Concerned for society
Confident
Frequently Asked Questions
Do I need to provide lunch for my child?

We have a school cafeteria where food can be pre-ordered online for our FS students. We offer a range of healthy foods across the week. Food from the cafeteria is delivered to FS department at lunchtime, and children eat with their friends in the FS lunch area. Alternatively, you may choose to provide a packed lunch for your child. Lunchtime is an important part of the day for our FS children, where positive social development is encouraged and valued.

When does the school day start and end?

The school day begins at 7:50 am for all students. We offer a 'soft start' to the day with classes opening at 7:15am to welcome students before registration.

For the academic year 2023/24, children in FS1 and FS2 finish at 1:30 pm from Monday to Thursday. On Fridays all students from FS1 through to Secondary finish at 12:00 pm.

We offer after school care (called 'Extended Care') for FS children until 3pm Monday to Thursday. This is charged at 250 AED per week.

How many adults are in each FS class?

We have one Teacher and one Teaching Assistant in every Foundation Stage classroom. Our Teaching Assistants accompany children to their specialist lessons with specialist Teachers. Our small class sizes ensure that all children experience personalised learning to enable them to quickly meet their next steps.

Do you offer digital learning in FS?

Yes. All FS classrooms have an interactive whiteboard to support learning across the curriculum, including child-led technological play. Children have daily access to iPads, electronic toys and programmable toys. We value digital learning from a young age, but also closely monitor the time children spend on solitary technology-based activities to ensure that they are constantly learning from and with others.

Do you offer a bus service?

Students from FS1 have access to the School Transport Service. Foundation Stage bus services arrive in time for the start of the school day and leave campus at either 1:30pm or 3pm. On Fridays all bus services leave at 12pm. Our Teaching Assistants and Bus Conductors accompany children to and from the bus daily, ensuring there is always an adult-to-adult handover. CCTV, GPS tracking, live updates and 'sleeping child' checks are some of the key safety features on board our STS buses. For more information about our School Transport Service please click here.
FOUNDATION STAGE 1 & 2
Extended Care
At GEMS Wellington Academy - Al Khail, we understand that having access to high quality childcare, beyond the school day, is important. We therefore offer an exciting and engaging extended childcare programme that aims to build on key skills that form the foundations of child development and provide parents with a convenient alternative childcare option.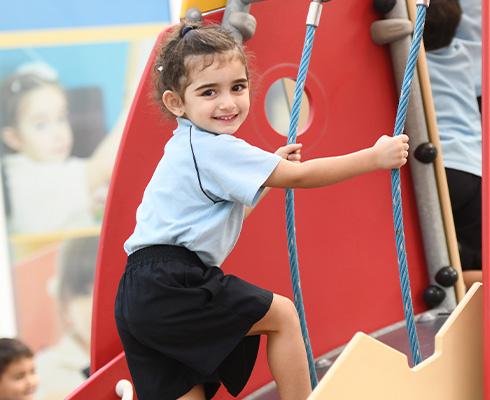 Explore All Our Curricula
Foundation Stage

Early years learning for children between the ages of three and five.

Primary School

Primary learning for children between the ages of five and eleven.

Secondary School

Key Stage 3 and 4: Years 7-11

Sixth Form

We offer A Level, International A Level and BTEC International qualifications during Post 16 education.