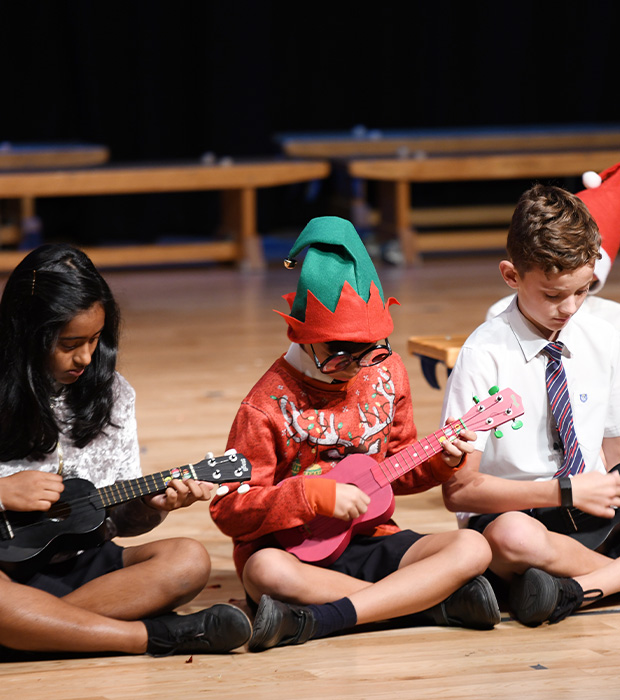 Performing Arts
The performing arts department have a range of ongoing ECA's all throughout the year, including our biggest event; the annual school production. All students from year 1-13 have the opportunity to audition to be in our school production. Past productions have included; The Wizard of Oz, Annie, Beauty and the Beast and Peter Pan.
We also have a drama club where students can work towards smaller performances to be showcased in events such as our winter and summer concerts. Both a Primary and Secondary drama club to showcase our extremely talented students across the whole school.
Other ECA's include our school choir, school band, Ukulele club, singing club, and violin class.
Additionally, as the home of the GEMS Music Hub we have access to a wide range of peripatetic teachers allowing students to engage in a range of 1:1 instrumental lessons with external teachers.
WEK have recently teamed up with UDO Dance Academy and offer afterschool dance classes for students to further stretch our students within the arts.