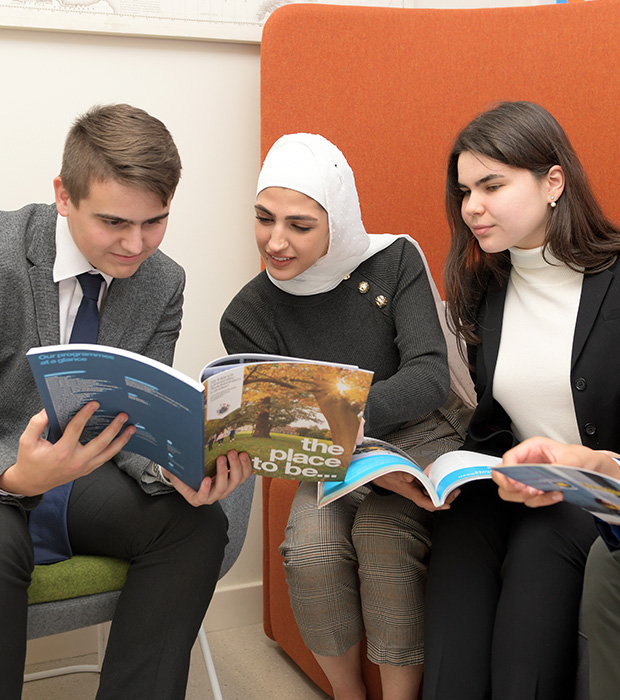 Counselling Department
The Counselling Department and the support it provides is an integral part of GEMS Wellington Academy Al Khail. The student counsellors at the Academy are dedicated to supporting the educational, academic, personal and social-emotional needs of all students from FS up to Y13. They also work closely with both parents and staff members. The counsellors offer this support in a number of different ways; this may be through offering support during lesson times, workshops and support groups for students and parents, one-to-one counselling and family counselling.
Primary
The student counsellors strive to ensure that all students in primary are aware of looking after their well-being. They do this through holding awareness days, running well-being activities for all to take part in, and offering individual counselling sessions to offer guidance and support on students social, emotional and educational needs. Students growing through primary take on many developmental stages and new experiences and as counsellors we strive to support them in any way they may need us. We also understand that some students struggle socially and find it hard to make friends, especially in such a constantly changing community in an international hub such as the UAE. Therefore, we offer Social Clubs to our students where they are able to socialize with other students from their year group and have fun together, subsequently building on their confidence and self-esteem.
Secondary & Sixth Form
The student counsellors at the Academy ensure the continuing positive emotional well-being of students transitioning and progressing through their everyday secondary school life. We support students in many different areas such as dealing with anxiety, stress, and emotional and social difficulties they may face. This is done by having awareness days on different areas of well-being, running well-being activities, and offering individual counselling sessions to offer guidance and support regarding students' social, emotional and education needs. We also run our Social Clubs through Secondary so that students have a place where they can socialize with their peers and build on their personal confidence and self-esteem. In addition, as students in Years 10/11/12 & 13 prepare to take their exams, the student counsellors offer support in a number of ways. We have "Get Talking" support groups where students are able to come together to discuss any worries or concerns they may have and gain support not only from the student counsellors but also from their peers. We also offer drop in sessions where students who may not need individual counselling but need short term support can seek us out.