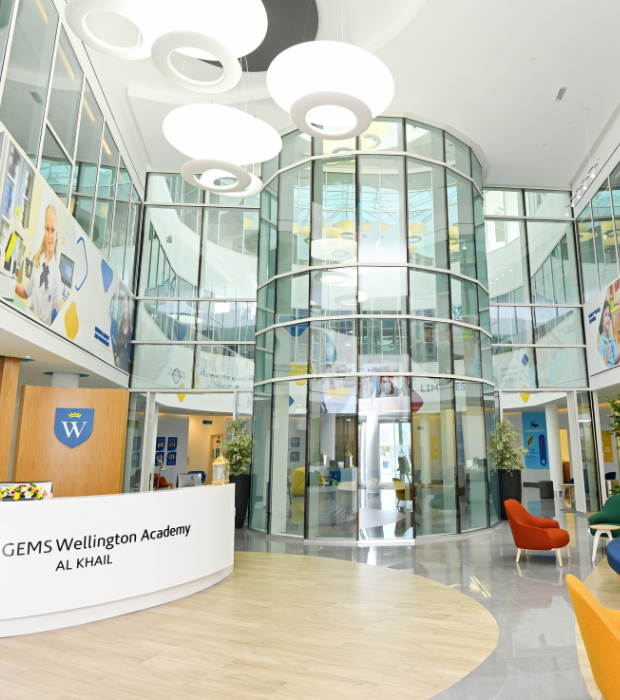 Our History
The Academy first opened its doors in September 2013 and welcomed its first intake of students and staff. Set in the prestigious and newly established Dubai Hills community, the Academy has always sought to provide an outstanding education for all students and to be at the heart of and serve our local community. As Dubai Hills continues to expand and mature, we look forward to welcoming more families from the local area. Being a school situated on the fringe of a new community provides parents and students with access to a leading international school, yet only minutes away from home.
Our parents have grown with us, with many being here since the Academy opened. They are central to how we work – parent voice is a key component of how and why the Academy has achieved what it has to date. Successive years of growth and development has seen our reputation continue to spread, and the Academy is now firmly recognised as one of the leading schools in Dubai.
Our more recent achievements are testimony to this - an Outstanding rating in every category from the British Schools Overseas Inspectorate; a Very Good rating from DSIB with a significant increase in outstanding judgements; and the launch of the Wellington Performance Football Centre are just some of the highlights. From an academic perspective, our second group of GCSE students at the Academy demonstrated the highest value-added measures of all UK curriculum schools in Dubai and our second cohort of A level students have achieved an outstanding set of results with 100% pass rates overall.
This is just the start of the next part of our journey. The Academy will be a world-class institution, driven by innovation, and preparing every one of our students for the world of the future. We look forward to you being part of this and shaping our future story.