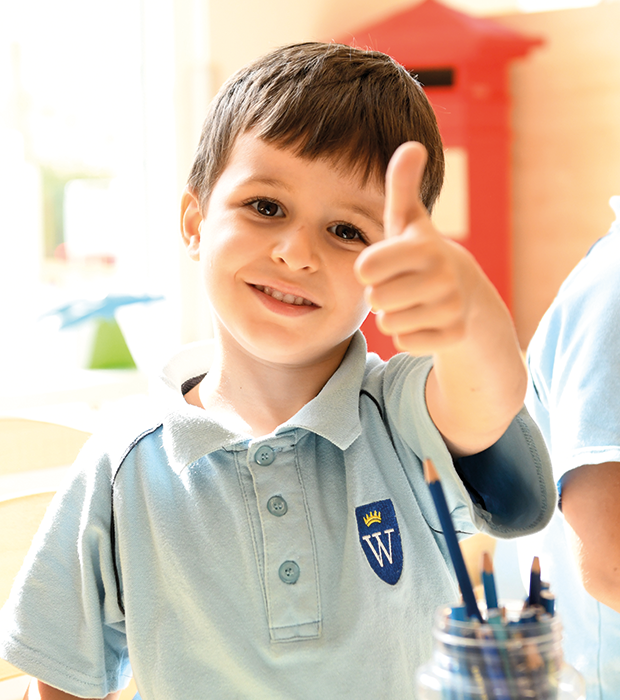 KHDA Report
KHDA 2019/20: Very Good
KHDA Report 2019-2020 - Released May 2020
GEMS Wellington Academy - Al Khail has been rated: Very Good
A significant improvement across 31 areas
According to the report, this is what the school does best:
Attainment and progress in English, mathematics and science.
Students' outstanding attitudes to work and their ability to manage their own behaviour.
The outstanding care and support for students which contributes to a fully inclusive school.
The improving systems of self-evaluation and the positive impact on the quality of teaching and student outcomes.
The outstanding partnerships with parents.
Click here to download the latest KHDA Inspection Report 2019/2020
KHDA Report 2017-2018 - Released May 2018
GEMS Wellington Academy - Al Khail has been rated: Good
According to the report, this is what the school does best:
Children's achievements in English, mathematics and science in the Foundation Stage
Personal development of all groups of students, particularly in the Foundation Stage, is very strong
The strong development of social responsibility and innovation skills
The very effective arrangements to ensure the health, well-being and safety of all students
The clear sense of direction provided by leaders at all levels which is clearly focused on improving outcomes for students