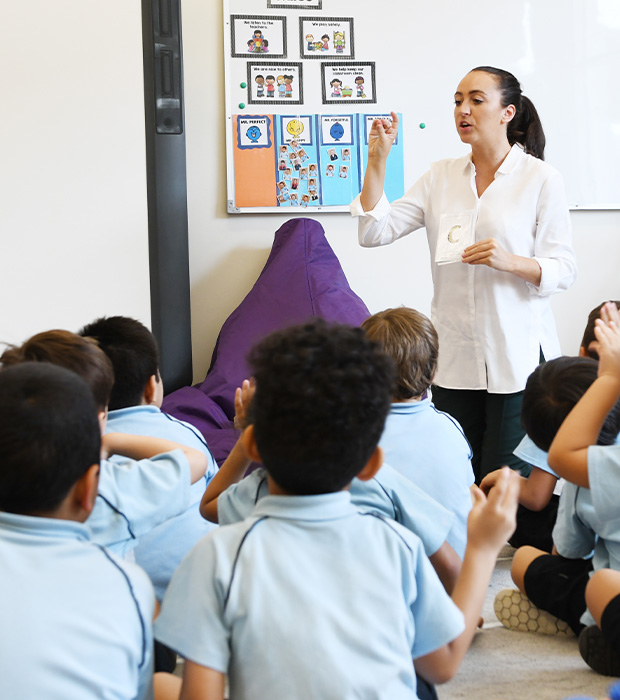 English Language Learners
ELL Support at the Academy
The ELL Programme (English Language Learning) at the Academy is a multi-layered, interactive and dynamic programme that focuses on communicative practice at its core. We have a dedication to ensuring all ELL students develop their language proficiency, whether they are new to English or need some extra support in continuing to develop their language. There are a range of activities that are utlised in order to ensure the best possible progress for our students.
Key Points of the ELL programme at the Academy:
ELL support is available and offered to students in Years FS – Year 13, depending on their level of need.
Students meet with their ELL teacher for instruction through pullout or ELL staff push into classrooms.
Materials and methods are appropriate to the year group, key stage and language level of each individual student.
To develop academic language for success in core and foundation subjects.
WIDA English Language Proficiency Standards and Benchmarks, FS-13, to baseline, monitor progress and individualise teaching sessions for students.
Monitor progress according to the DFE standards (Department of Education) in the UK.
Curriculum that addresses all components of language acquisition (speaking, listening, reading, writing, vocabulary and grammar), and follows the five stages of second language acquisition.
Promote the use of the home language of each student while continuing to develop English.
Promote an awareness of the cultural and linguistic elements of both native language and English.
Use a range of educational game-play activities as well as interactive online platforms to develop language skills.
ELL after school ECA programme where students can continue to learn English.
How we work with English Language Learners at the Academy
At the Academy there are a variety of models that we use in order to ensure students can access the curriculum but also access appropriate support. These models include:
Withdrawal – Students are withdrawn from particular classes (usually MFL) for specific English Language instruction.
Team teaching – both teachers work together during whole-class teaching to support modeling, demonstration and strategies for engaging all pupils in dialogue and discussion
Observation – either teacher acts as an observer in the whole-class context with an agreed focus while the other teacher maintains an interactive role, encouraging, explaining or reinforcing. The observation focus might also be on assessing the impact of particular teaching strategies by observing the pupils' responses;
Working with target groups – the support teacher, teaching assistant and/or class teacher focuses support on a specific group of pupils during the main part of the lesson or in order to provide preparatory teaching to support children in better accessing a lesson;
One-to-one support – the ELL/class teacher or teaching assistant may, on occasions when specific difficulties and misconceptions arise, need to provide individual support either before or during the main lesson;
Resource provision and development – collecting, suggesting, modifying or designing specific resources to support the learning or curriculum access needs of bilingual pupils;