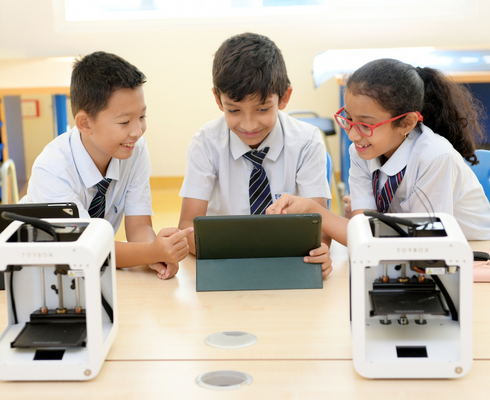 Projects 4 Change: The Primary Curriculum Making A Difference
We are excited to share with you our latest curriculum innovation, Projects 4 Change, in the Primary Academy. This curriculum is an innovative program that combines subjects such as geography, history, art, and design in a creative and meaningful way through one of our Academy's key pillars - Social Enterprise.
Through the Projects 4 Change curriculum, students work together to develop and implement social entrepreneurial projects that are focused on the United Nations' Sustainable Development Goals. These projects give students the opportunity to take their learning off the page and into real-world applications, in order to have a direct and meaningful impact on their community.
Primary Principal Ben Cooper says, "Projects 4 Change is an amazing program that is giving our students the skills and knowledge to become the leaders of tomorrow while also sending the message that every single one of our children can contribute to making the world a better place, no matter how small the initiative may feel. They are learning to think creatively, work collaboratively, and develop meaningful solutions to real-world problems."
Throughout a unit, students from Year 1 to Year 6 have the opportunity to 'Discover' about the chosen topic through high quality teaching, research and enquiry. Students learn about specific subjects while also learning about current social and environment issues related to these topics. This gives students a sense of meaning, context and empathy towards what they are learning. For example, while Year 1 are learning about underwater habitats, they are also learning about the plastic problem and the bleaching of coral reefs. Children then move into a student led, 'Take Action' phase. In Year 1, students develop simple campaigns raising awareness to Protect Our Oceans.
Student participant Holly adds, "Projects 4 Change is unique because it allows us to combine all of the different subjects we're learning and apply them to real-life situations. We're making a difference in our community and having fun while doing it!"
We believe that our Projects 4 Change curriculum offers a unique and engaging experience that will shape our students into creative, compassionate, and ambitious problem-solvers. We look forward to seeing what amazing projects our students come up with in the future!