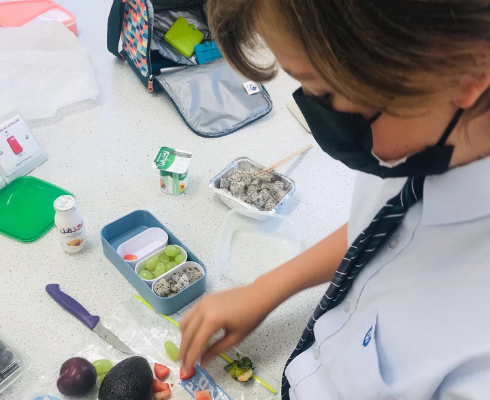 WEK To Offer New A Level Food Technology Course
WEK has become the first and only school in the UAE to offer A-level Food Technology. Twenty-seven students are already taking GCSE Food Technology, and the new A-level will give these students, as well as new joiners, an opportunity to continue and further their studies in the subject.
Accredited by the Northern Ireland exam board, the new A-level qualification will allow young people to develop the skills and knowledge required to pursue careers in a variety of industries including sports nutrition, catering, hospitality management and sustainable development.
Ursula Rochford, Food Technology Specialist at WEK said: "We are delighted to see the GEMS Wellington group of schools take a lead on healthy eating, food sustainability and learning food technology as a formal subject. Food preparation and nutrition has been an exciting addition to the GCSE curriculum at our academy and has continued to gained popularity year-on-year.
"Our GCSE students are excited that they now have the option to take A-level Food Technology. The course will give them a deeper knowledge of the science of food and a greater understanding of nutrition and healthy eating. It will also develop their cooking skills and allow them to learn a range of complex dishes and focus on both technical and presentation skills."