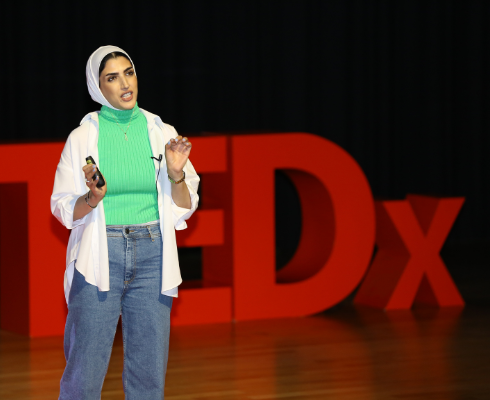 WEK Speakers Inspire at TEDx Event
TEDx at the Academy was a splendid success and was attended by students, teachers, parents, and members of the general public and wider community.
The event featured WEK students and staff speaking on a wide range of topics related to the theme, Humanity 2.0, which explored the many different ways we can be better and how we can address some of the pressing challenges of today to prepare for a happier, healthier, more equitable future.
The speakers spoke about everything from cryptocurrencies and the metaverse to coping with burnout and the importance of mental health. If you missed the live event, the recording is available online: https://youtu.be/S4JYYsqR8as?t=2144
Many thanks to WEK's Director of Innovation and Future Learning, Rohan Roberts, for organizing the event and to the students and staff for their brilliant talks.