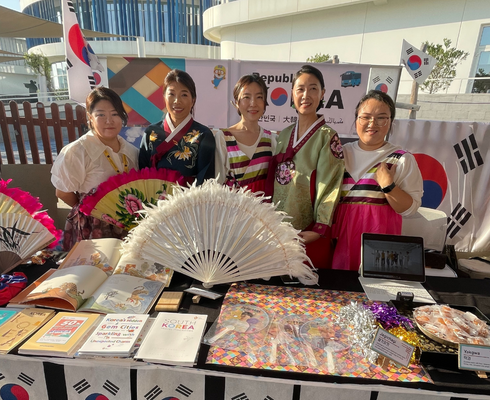 WEK Celebrates Cultural Diversity
More than 28 booths representing countries and regions from around the world showcased their culture at WEK's annual International Day celebration.
Parent volunteers went above and beyond to provide excellent booth displays, delicious food, and amazing performances which all showed the immense pride they have in their cultures. The day could not have been a success without their hard work and input.
All of WEK's teachers, TA's, LSA's and 2,200 students from FS to Year 13 attended the event, along with many parents who joined in the festivities. Many thanks to the Facilities team, A/V technician Mr John, and the support staff who all helped with the event logistics. International Day was a total team effort!