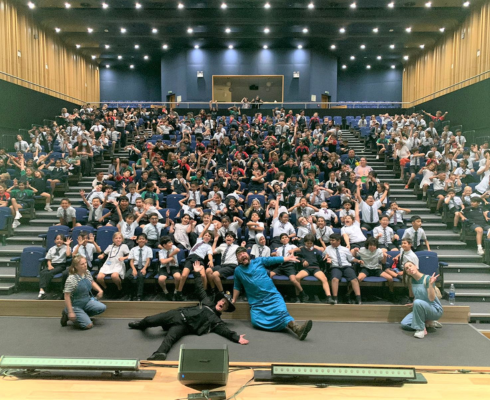 Visiting Theatre Show Promotes Sustainability
WEK was excited to welcome Dune Productions to the school to perform a moral and social curriculum inspired show.
The children watched the live theatre production of Change Makers in the school auditorium. Scrumpo and the gang went on an enchanting adventure and united in the fight for a greener future. The aim of the show was to educate, empower, and give hope to all the young eco-warriors in the UAE. The show also educated students on the importance of sustainability, recycling and protecting our planet.
Change Makers is more than just a story; it's a clear message that no matter how small we are, we can make a big difference, and that the 'change making' can start today. The theatre show featured live music, unforgettable characters, and an experience the students will never forget. It was written and designed by UAE teachers to support UAE children.