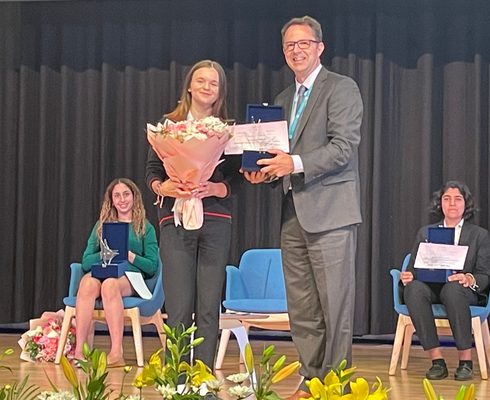 Wellington Schools Honour Sheikha Fatima Award Winners
WEK was honoured to host the Sheikha Fatima Awards Ceremony last night for the Wellington schools.
The award celebrates the top-performing female students across the GEMS Education network who have exhibited outstanding leadership qualities, demonstrated exceptional academic achievements and shown a genuine commitment to the communities in which they live.
The WEK recipient was Julietta Vekemans. Principal Campbell Douglas said, "The Sheikha Fatima Award presents a wonderful opportunity for our school communities to recognise and celebrate the contributions these outstanding students have had. We are proud and grateful for the impact that Julietta has had during her time at WEK, and we wish her every success for the future."