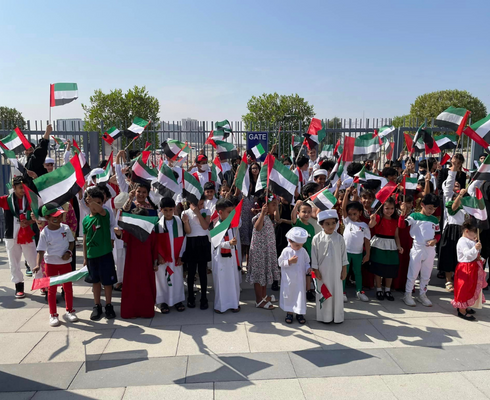 Flag Day at WEK
Flag Day at WEK was celebrated with students and staff wearing national dress or the colours of the UAE flag. Needless to say, there was plenty of red, white, green and black seen around the school!
The day included a flag raising ceremony which included our youngest Emirati student in nursery and our oldest Emirati student in Year 13 helping to raise the flags Our student leadership also unfurled a large UAE flag.
A huge thank-you to Ms Hijazi, our Head of Arabic Studies, who organized the event and to our WEK leadership students and Emirati students in all year groups who helped with the festivities.