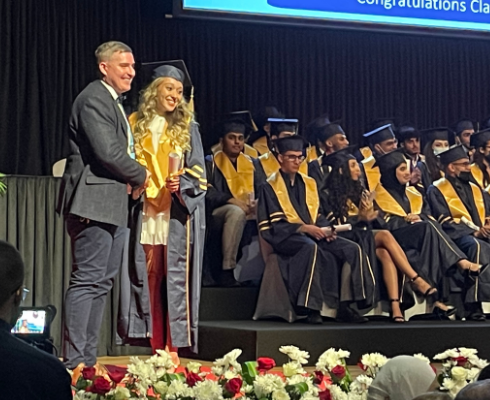 Congratulations Class of 2022
In front of family, friends, teachers and staff, 48 Year 13 students walked across the stage to receive their graduation certificates at a special ceremony in the Auditorium. The event marks a culmination of many years of hard work and effort and we are so proud of what they have achieved during their time at the Academy.

Our graduates have received offers to top universities in the UK, United States, Europe as well as here in the UAE. They will be pursuing various programs of study including business management, law, economics, digital marketing, engineering, acting, criminology, sport management, accounting and finance, and computer science.
Congratulations Class of 2022; we wish you all the very best as you embark on the next chapter of your lives!