The Science of Learning
We believe in preparing our students for the world of tomorrow, in equipping them with the skills and knowledge they'll need to make a lasting, positive contribution. That's why we want to ensure that every child in our care benefits from the very best teaching and learning experiences possible.
Teaching at our Academy is therefore underpinned by the 'Science of Learning'. It's our acknowledgement that in order for our students to learn most effectively, our teachers need to understand how the brain learns best. Because it's by understanding the cognitive architecture of the brain, how knowledge itself is constructed in the brain, as well as the importance memory plays in deep learning and understanding, that our teachers are able to deliver an unparalleled learning experience.
That said, we're the first to acknowledge that there is more 'art' to teaching than science – and that should never change. Yet it's by being at the forefront of evidence-based, cognitive science approaches to teaching and by using evidence-informed strategies that maximise the brain's capabilities, that we can give our students an edge and the best possible chance of success, readying them to take on whatever challenges the future may bring.
Our world-class approach to teaching and learning manifests itself across the Academy in the following ways:
Our entire Academy leadership team has been trained in the Science of Learning
We're committed to ensuring all our parents and students fully understand and appreciate the benefits of our approach
Every teacher at the Academy understands how memory works and how best to support students in realising their learning potential
Our strategies are focused on enhancing attention, encoding, cognitive loading, retrieval and remembering – in simple terms, that means helping students get the most out of their education
Our Science of Learning approach is carefully applied to curriculum design as well as long- and short-term planning
We place strong emphasis on student wellbeing, recognising the important role that this plays in effective learning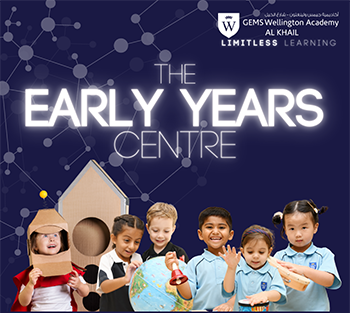 Early Years Centre
At The Academy, our Early Years Centre is based upon the latest research in child development. Our specialist Early Years Teachers know exactly how to engage and inspire our youngest students through purposeful play in order to maximise their learning potential.
Our Teachers are one of the first groups to receive direct training on neuroscience and our full Leadership Team is also first in the UAE to be accredited with Evidence Based Education – The Science of Learning programme.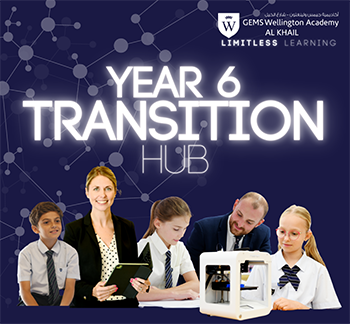 Year 6 Transition Hub
We are the first Academy in the UAE to develop a Year 6 Transition Hub. We ensure that every child is fully prepared to begin their Secondary education.
The Year 6 Enrichment Programme allows students to discover and learn more about the various academy pathways through hands on experiences.
The purpose-built transition hub helps our students develop dreams for their future at the academy through programmes associated with the Science of Learning, Social Enterprise, Student Agency and Innovation.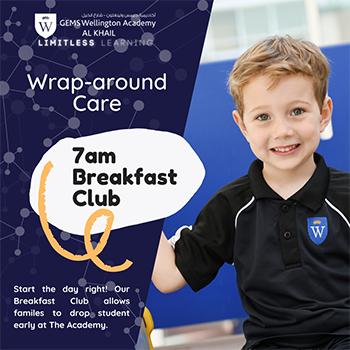 Breakfast Club
Good nutrition is so important for learners to be successful. To support an early morning drop-off for families, parents to register for The Academy Breakfast Club in the Dining Room for 7am each day.
Students can bring their own food or select from the canteen's breakfast menu. Student are supported in making their way to their classroom full of energy ready for day of learning.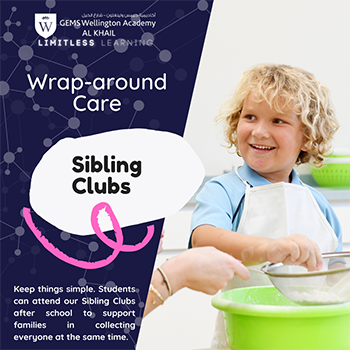 Siblings Club
Supporting large families is very important in ensuring parents can collect their children with ease. The Academy provides the option for students in FS – Year 4 to join a sibling club and stay until 3:00pm each day. Parents can then collect the whole family at the same time. This club can also be accessed by any parent who cannot collect their child until 3pm.
During these times, students will be provided with a mixture of educational activities and opportunities for more outdoor play. Students will have opportunities to access activities such as reading, mathematics and other fluency development activities to extend their learning in a more relaxed and open environment.
Watch Our
Science of Learning Videos
Hear more about the Science of Learning at The Academy from our Senior Leadership Team
Paula Phinn on Retrieval Practice

Paula Phinn on The Leitner System

Gemma Thornley on Cognitive Load Theory

Campbell Douglas on Introduction to Science of Learning

Ben Cooper on Spacing Practice

Ben Cooper on Interleaving