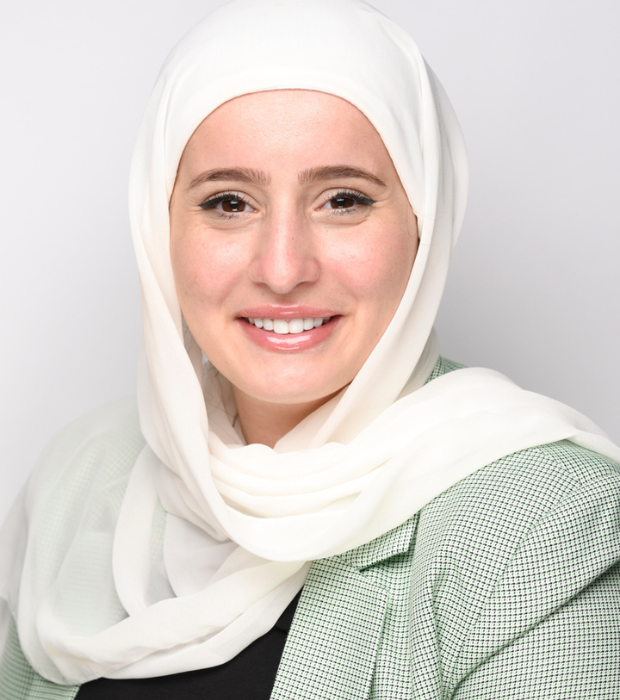 Rasha Hijazi
Director of Arabic and Islamic
My name is Ms. Rasha Hijazi and I am from Jordan. I am so pleased to be Head of Arabic A & B for four years and also teaching Arabic B Primary and secondary for Non-Arabs here at WEK for six years. I graduated from Abu Dhabi University in 2009 my Major (TEFOL) and business admiration Mainer. I also took Haigh diploma in education in Arabic language in 2019.
I acquired (TAFEL) diploma for teaching Arabic as a second language in 2020-2021.
I was born in UAE so I lived all my life in UAE, so it is my second country. I have two kids. I have worked for twelve years as a teacher and I as a leader five years. As a leader and head of my department I focus on developing students that are self-sufficient and happy individuals with the desire to be lifelong learners in four skills in Arabic language.
I have the ability to adapt my department and my teaching method in order to fit the needs of the learner. I am always flexible enough to put down the notes, I am always teaching in the present moment. I am a diligent and risk-taking individual. In all honesty in the beginning, it was very difficult. However, hard work and perseverance made this school year a success by still giving our lovely students the highest and best quality of teaching in which they deserve.
My ideal classroom is filled with students enthusiastically engaged in discussions and working together to solve a problem or understand a new concept.
I believe in creating atmospheres where my students are comfortable expressing themselves, not afraid to make mistakes and willing to challenge themselves to learn something new. My main goal is to develop and strengthen your child's proficiency levels in Arabic in the areas of listening, speaking, reading, and writing.
I feel honored to work in WEK where I am able to share my passion for Arabic Language with my students. I have been teaching Arabic as second language and Islamic studies for five years for primary, secondary and GCSE curriculum in GEMS Wellington Academy Al-Khail.
I worked as a class teacher for lower Primary classes (English, Math, Science) at Trophies and Journeys Dubai National School, from 2010 to 2015(American curriculum). From 2008 to 2010 I worked as a subject Arabic B and Islamic B teacher for non-Arabs primary in Al-Salam private school. British curriculum. In my spare time I enjoy photography, walking, swimming, meeting new people, drawing and Zumba classes.
For me, it was a special honour to be part of WEK. I have devoted six years and grown in my leadership in this wonderful school. This could not be done without the support from all the leadership team by working together side to side to make it work as the whole family. I cannot find words to explain and describe my feeling as I learned in these six years across teaching, coordinating, and leading my team. Every year my responsibility increases and I have a lot of hurdles but because of all the support from my team, it works.
Teaching through discovery and exploration and wherever possible I encourage creative classroom activities. l look forward to sharing my learning experiences with my students in the beginning of the new academic year.
I look forward to meeting you very soon.
Ms. Rasha Hijazi
Arabic B teacher Primary, Secondary and GCSE
Head of Arabic A & B department