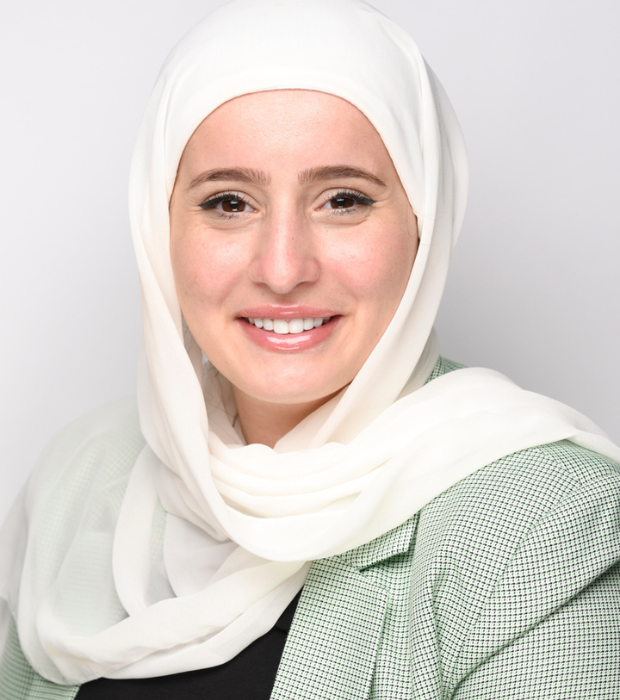 Rasha Hijazi
Director of Arabic and Islamic
I am Mrs. Rasha Hijazi from Jordan, and I am honoured to be the Director of Arabic and Islamic Studies and the Head of the Faculty of Ministry of Education subjects. I have been teaching Arabic as a second language primary and secondary to non-Arab students at WEK for eight years. My educational journey began at Abu Dhabi University in 2009, where I graduated with a major in TEFOL (Teaching English as a Foreign Language) and a minor in business administration. In 2019, I also obtained a Higher Diploma in Education in the Arabic language and I am currently pursuing a master's degree in educational leadership. Additionally, I earned a diploma in teaching Arabic as a second language (TAFEL) in 2020-2021.
Although I was born in the UAE, I consider it my second home, having lived there all my life. I am a mother of two and have dedicated fourteen years to teaching, with seven of those years spent in leadership roles. As a department head and leader, my focus is on nurturing students to become self-reliant and joyful learners proficient in the four skills of the Arabic language.
I possess the flexibility to adapt my teaching methods to meet the unique needs of each student, always staying in the present moment during lessons. I am a dedicated and adventurous educator. While it was challenging initially, hard work and perseverance have made each school year successful, ensuring our beloved students receive the highest quality of education they deserve.
My ideal classroom is one where students actively engage in discussions and collaborate to solve problems or grasp new concepts. I believe in creating a comfortable environment where students are unafraid to express themselves, embrace mistakes as part of the learning process, and willingly take on challenges to acquire new knowledge. My primary goal is to enhance your child's Arabic language proficiency in listening, speaking, reading, and writing skills.
I am privileged to share my passion for the Arabic language with students at WEK, where I have taught Arabic as a second language and Islamic studies for eight years, covering primary, secondary, and GCSE curricula in GEMS Wellington Academy Al-Khail.
Prior to this, I taught as a class teacher for lower primary classes, covering subjects such as English, Math, and Science, at Trophies and Journeys Dubai National School from 2010 to 2015 (American curriculum). From 2008 to 2010, I worked as a teacher for Arabic B and Islamic B subjects for non-Arab primary students at Al-Salam Private School, following the British curriculum.
During my free time, I find pleasure in various activities including photography, leisurely walks, swimming, socializing and making new acquaintances, Zumba, hiking, travelling, and embracing new adventures.
Being a part of WEK has been an extraordinary honour for me, and I have dedicated eight years to my growth and leadership within this exceptional school. This journey would not have been possible without the unwavering support of the entire leadership team, working together as one family. Words cannot adequately express my feelings as I reflect on these eight years of teaching, coordinating, and leading my team. With each passing year, my responsibilities have grown, and I have encountered numerous challenges, but the support of my team has been instrumental in overcoming them.
I believe in teaching through discovery and exploration, and I eagerly anticipate sharing my learning experiences with my students at the start of each new academic year.