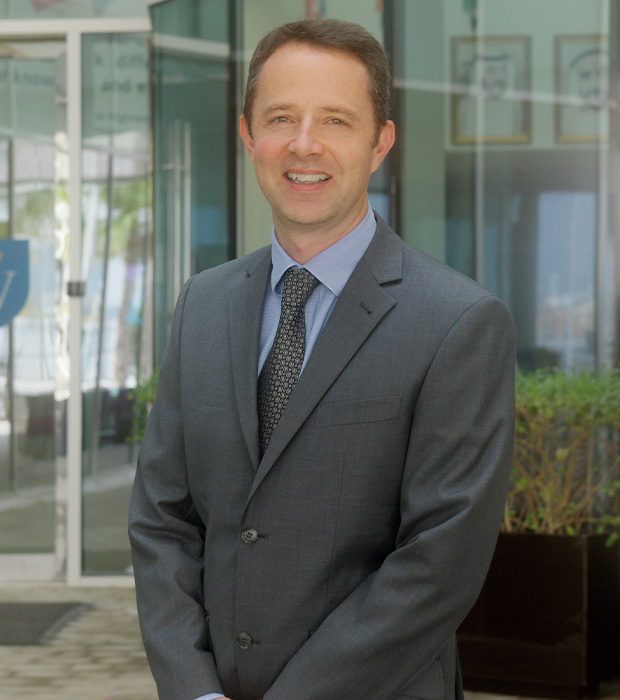 Welcome Message from the Principal
It is both a privilege and a pleasure to welcome you to GEMS Wellington Academy – Al Khail. At the Academy, our goal is a simple one – to be the best international British curriculum school in the UAE, where students Aspire, Create, and Excel.
Central to achieving this goal are four key tenets. The first is the creation of an environment where all community members feel happy and safe. Our Academy is a fully inclusive community built on mutually respectful relationships. It is a community that students are proud of and want to belong to. Secondly, is the offering of a broad and balanced, but rigorous curriculum that allows for the personalisation of learning and ensures that every learner experiences success, no matter what their pathway. You will find our Academy offers a wide range of options, particularly at Post-16, for students to find their true fit in life. Of course, this has to be underpinned by excellent teaching and learning and, here at the Academy, our outstanding teachers and evidence-informed approach to implementing best practice ensures unsurpassed learning experiences for our students. Finally, any outstanding school must incorporate a broad extra-curricular offering that allows students the ability to find their true passion in life. At the Academy, this extensive offering is underpinned by an understanding that all community members have an obligation to the betterment of our world through participation in service and sustainability projects.
If your family Aspires to be part of the best international British curriculum school in the UAE, if you want to be part of a community that helps Create the climate required to achieve this goal, and if you want your child to Excel in all facets of their education, then we would very much welcome a visit from you to show you around our outstanding school.
I look forward to meeting each and every one of you and showing you what we have to offer your child.
Campbell Douglas
Principal, GEMS Wellington Academy - Al Khail