Sixth form at the academy
Sixth Form - Post 16
The sixth form transition is an exciting one, as it is an opportunity for our students to not only to progress on a personal level academically, but to develop their interpersonal skills by becoming the leaders of our student community. We believe that each student deserves the best possible support in their transition through Post 16 education and this handbook will assist in setting our students off on that journey into Year 12 and 13. It also will highlight the expectations and high standards we have of you in Sixth Form...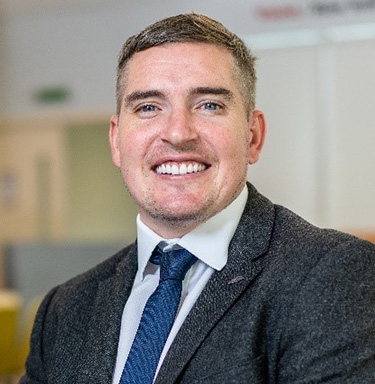 Thomas Moriarty
Head of Sixth Form
WELCOME TO SIXTH FORM
This is an exciting time for GEMS Wellington Academy - Al Khail as we prepare the way ahead for our post 16 students to aspire to become who they want to be, hence our strap line 'Who are YOU becoming?'...
Top Ten Highlights of Our Unique Sixth Form Offer
We have put together ten things that you might not know about our Sixth Form provision which collectively helps us stand out from the rest in ensuring all our students get a truly first-class British education.
Life at the Academy

Hear what our Head Boy and Girl have to say about life at the Academy

Curriculum Overview

We are a British Curriculum School that offers A Level, International A Level and BTEC International qualifications during Post 16 education

Post 16 Elite Sports Programmes

We will be offering the first Football and Swimming Elite Sports programme in the UAE run for Post 16 students

Subject Overviews

View our subject options, overviews, and pathways

Applying From Another School

Our Admission Team will support you with the application process and will be the point of contact from initial enquiry to making subject choices.

Careers Guidance

The Sixth Form students also benefit from the advice and support of our Careers and University Adviser and the MPTU team

Life Beyond The Classroom

View our student leadership opportunities and extra-curricular activities
Explore All Our Curricula