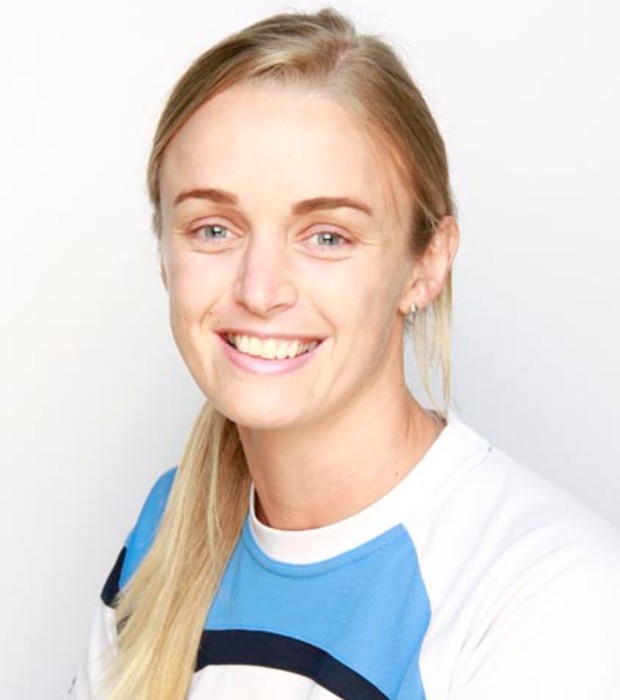 Emma McCulley
Head of Key Stage 4
Dear Parents,
I am extremely excited to be in my fifth year at Gems Wellington Academy, Al Khail and my eighth year with Gems Education. It has been fantastic to watch the school, and most importantly, our students develop personally and academically over the last few years. As well as teaching Physical Education across all phases, I am very pleased to be leading our wonderful Key Stage 4 cohort through their important GCSE years.
It is my aim to continually provide a comfortable learning environment for all students and facilitate them to achieve their full potential. I am excited to share my enthusiasm with your child and guide them in developing not only physically, but personally as well through challenging, rewarding and exciting lessons. I am a firm believer that Physical Education is a fantastic way for children to collaborate, learn and grow together while developing as individuals.
I have been enjoying living in the UAE since 2012 after graduating from the University of Edinburgh with a Bachelor of Education (Honours) in Physical Education Teaching. Since being in the UAE, I have taught Physical Education across all phases and have enhanced my pastoral experience through my roles of Key Stage 4 Leader and Head of Year 7 and Head of Year 8. On top of this, I have experience coaching successful football teams in Scotland at all age groups and have achieved the following qualifications:
UKCC Rugby Level 1 Coaching Award;
Duke of Edinburgh International Award Leader and Adventurous Journey Supervisor;
Scottish Football Association Level 1 Coaching Award
I have been a keen sportswoman since I can remember and still play football at a high level here in the UAE. I have been fortunate enough to represent my country at football and this is something that I take great pride in. Aside from sport, I enjoy travelling to different places and experiencing a variety of cultures as well as socializing with my friends and enjoying the nightlife in Dubai.