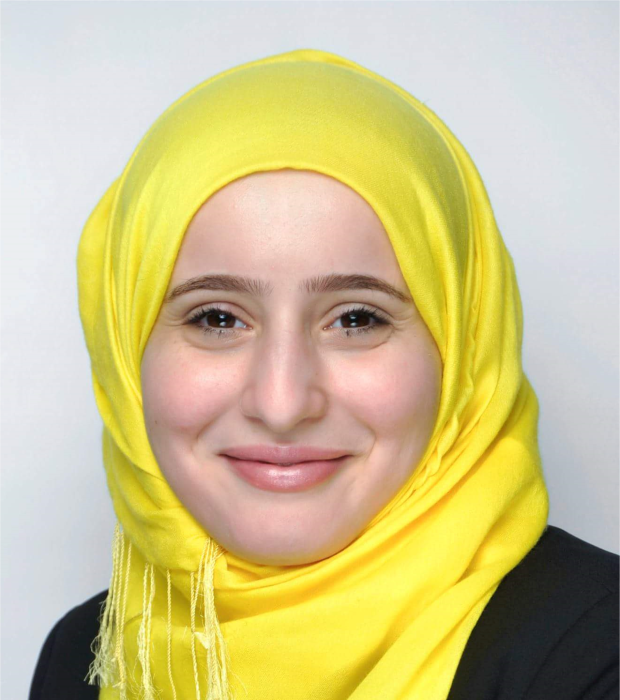 Rasha Hijazi
Head of Arabic A & B
Dear Parents,
My name is Mrs. Rasha Hijazi and I am form Jordan. I am so pleased to be teaching Arabic and Islamic for Non-Arabs here at The Academy. I graduated from Abu Dhabi University in 2009. I was born in UAE so I lived all my life in UAE, so it is my second country. I am married and I have two kids. I have worked for nine years as a teacher and I thoroughly enjoy working with students. As a teacher I focus on developing students that are self-sufficient and happy individuals with the desire to be lifelong learners.
I have the ability to adapt my teaching method in order to fit the needs of the learner and I am always answering my student questions and tell them stories to make it relevant. I am always flexible enough to put down the notes, I am always teach in the present moment.
My ideal classroom is filled with students enthusiastically engaged in discussions and working together to solve a problem or understand a new concept.
I believe in creating atmospheres where my students are comfortable expressing themselves, not afraid to make mistakes and willing to challenge themselves to learn something new. My main goal is to develop and strengthen your child's proficiency levels in Arabic in the areas of listening, speaking, reading, and writing.
I feel honored to work in The Academy where I am able to share my passion for Arabic Language with my students. I have been teaching Arabic and Islamic for two years for primary students in GEMS Wellington Academy Al - Khail.
I worked as a class teacher for lower Primary classes (English, Math, Science)at Trophies and Journeys Dubai National School, from 2010 to 2015 (American curriculum).
From 2008 to 2010 I worked as a subject Arabic B and Islamic B teacher for non-Arabs from Year 1 to Year 3 in Al-Salam private school. British curriculum.
In my spare time I enjoy photography, walking, swimming, meeting new people, drawing and Zumba classes.
Teaching through discovery and exploration and wherever possible I encourage creative classroom activities. l look forward to sharing my learning experiences with my students in the beginning of the new academic year.
I look forward to meeting you very soon.