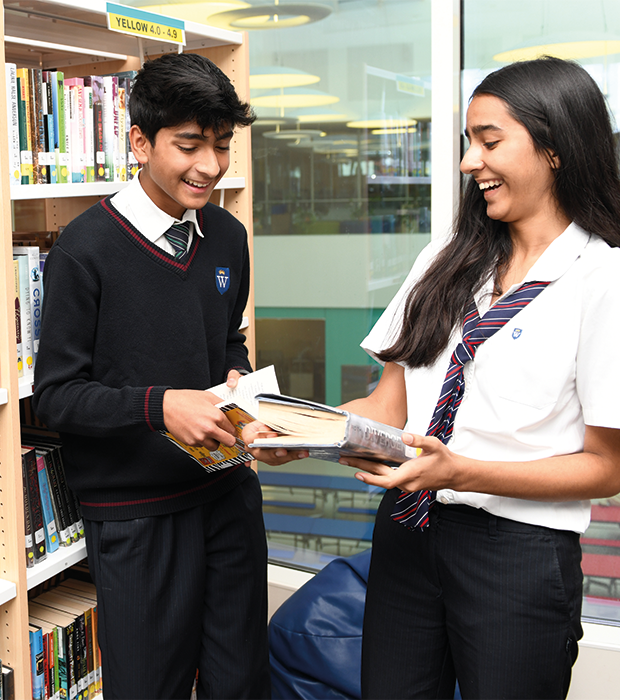 Why a British Curriculum?
At the GEMS Wellington Academy – Al Khail, we offer an enhanced British National Curriculum. Recognised as academically rigorous by universities worldwide, the English National Curriculum (ENC) allows us to offer a broad and balanced set of subjects, allowing students to explore their passions and interests whilst at the same time ensuring pathways are followed that give students the skills and qualifications needed for a 21st century world.
Curriculum mapped from Foundation Stage 1 through to Year 13, and using the GCSE and A-Level qualifications, our academic offering ensures that all essential content and skills are explicitly taught and assessed, and benchmarked against nationally defined criteria.
However, in recognising our international context, we provide a value-added education for our students beyond the ENC, through offering innovative learning opportunities, scaffolded inquiry approaches, concept-based frameworks, and an innovation and futures driven curriculum. This ensures our students experience deep learning opportunities that not only provide the skills and knowledge for their chosen pathways, but develop the attributes and competencies required to succeed in the 21st century.