Key Stages 3 - 4
Secondary
The Secondary School at GEMS Wellington Academy - Al Khail demonstrates performance at a consistently outstanding level and has a deeply embedded set of strongly held values and traditions understood and lived by all the staff, students and parents involved with The Academy. We hold the understanding that every child should be afforded the opportunity to break the glass ceiling when it comes to achievement, and we are proud to offer a variety of pathways to our students that aims to draw the very best progress and attainment from them.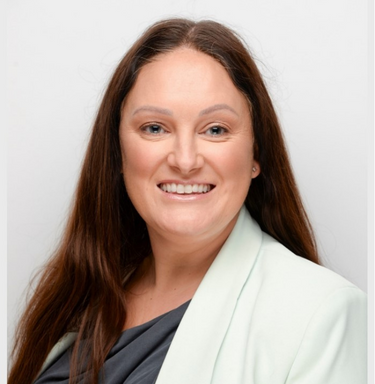 Gemma Thornley
Secondary Principal
WELCOME TO SECONDARY SCHOOL
A very warm welcome to the new academic year at Wellington Academy - Al Khail. I am absolutely delighted to be here with you as we embark on an exciting year of growth, excellence and aspiration...
Secondary School Overview
We are a truly inclusive school where no child is left behind. Furthermore, we are outward-looking both in terms of the way we are keen to learn from others and we are constantly looking to challenge our staff and students to strive for excellence both academically and in the enriched curriculum.
During their time in Secondary, students work towards significant curriculum standards to ensure they are ready for their GCSE or ASDAN examinations at the end of Year 11, and then further education Post 16 with A Level or BTEC pathways on offer. Our expert staff understand that the essential link between aspirations, motivation and independent learning is critical, and we have a developed a consistent pedagogy that allows the development of thinking skills, collaborative learning and an encouragement for students to take part in a variety of formal and informal curriculum choices.
Leadership and student voice is also encouraged and we want our students to be able to take personal responsibility for making the right choices throughout their time here at The Academy and as a result of the mutual and reciprocal trust between staff and students, our positive behaviour management systems are at the heart of all we do.
We strive to work in full partnership with parents, sharing information, progress and achievements throughout the year to best support student learning in school and at home. We have three formal parents' evenings across The Academy year; however, we have an open-door policy and encourage parents to meet teachers frequently to discuss progress and next steps in learning.
Our Secondary Key Stage Three curriculum provides uninterrupted continuation from our Key Stage Two Programmes and a very clear progression pathway for our Key Stage Four courses, including GCSEs and IGCSEs. We place high value on our curriculum being balanced and stimulating, fostering an academic culture which encourages students to become independent enquirers and thinkers, learners who read widely, challenge and question.

We aim to develop character in our students by ensuring our provision, both curricular and extra-curricular, fully engages them in their learning and that students are confident in developing and applying a range of skills which will ensure they can further their knowledge and enthusiasm across the academic, artistic, cultural and sporting disciplines.

The following subjects are taught at Key Stage Three:

English
Mathematics
Biology
Chemistry
Physics
Arabic
Islamic Studies
Social Studies
Geography
History
French
Spanish
Drama
Moral Education
Music
Physical Education
Art
Design Technology
Computing

During Year 9, students have the opportunity to choose four option subjects to study at GCSE or IGCSE Level, alongside a number of core subjects. Unless special dispensation has been sought, all students have to take the following compulsory subjects:

English Language
English Literature
Mathematics
Biology
Chemistry
Physics
Social Studies (to year 10)
Moral Education
Physical Education (non-examined)
Islamic Studies (for Muslim students only)
Arabic as a First Language (for Arab passport holders only)
Arabic as a Second Language (non-Arabic students to year 10)

In addition to this, there are a range of options from which the students select four additional subjects to study. Those students who may commence their GCSE studies with a low level of English may opt for Directed Study. This is a non-examined subject but provides the students with additional time and support for their other GCSE courses and English language development.

Directed Study is also offered as an option to late-starters, joining the Academy during Term 1 of Year 10 and for those students who have transferred from a different curriculum, thereby providing these students with an opportunity to make a manageable transition to Key Stage Four at GEMS Wellington Academy Al Khail.

The option subjects include:

Geography
Business Studies
Enterprise
Psychology
History
French
Spanish
Media Studies
Computer Science
Physical Education
Art
3D Design
Drama
Music
Design Technology - Product Design
Design Technology - Textiles
Design Technology - Food Preparation and Nutrition
Economics
Photography
ASDAN International Award

Students also have the opportunity to take examinations in their home language

Extra-Curricular & Guidance

Throughout secondary school, students also undertake impartial and independent Careers Guidance, entrepreneurship, cross-curricular studies and Personal, Social & Health Education. All students are encouraged to participate in wider learning opportunities through the many clubs, societies and curricular group projects. Students are given the opportunity to learn a musical instrument, and will wider artistic, sporting and cultural events, including day and residential trips to complement in-school learning.
Life at the Academy

Hear what our Head Boy and Girl have to say about life at the Academy

Curriculum Overview

We are a British Curriculum School that offers A Level, International A Level and BTEC International qualifications during Post 16 education

Post 16 Elite Sports Programmes

We will be offering the first Football and Swimming Elite Sports programme in the UAE run for Post 16 students

Subject Overviews

View our subject options, overviews, and pathways

Applying From Another School

Our Admission Team will support you with the application process and will be the point of contact from initial enquiry to making subject choices.

Careers Guidance

The Sixth Form students also benefit from the advice and support of our Careers and University Adviser and the MPTU team

Life Beyond The Classroom

View our student leadership opportunities and extra-curricular activities
Explore All Our Curricula
Foundation Stage

Early years learning for children between the ages of three and five.

Primary School

Primary learning for children between the ages of five and eleven.

Secondary School

Key Stage 3 and 4: Years 7-11

Sixth Form

We offer A Level, International A Level and BTEC International qualifications during Post 16 education.