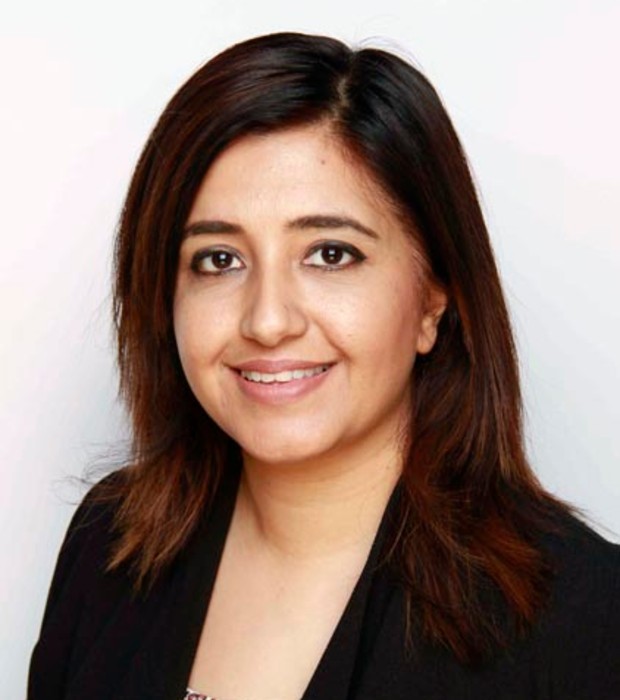 Samina Haq
Head of Visual Arts
Dear Parents,
It has been a pleasure to teach the students at GEMS Wellington Academy - Al Khail for the past 5 years and I look forward to seeing our first sixth form move onto Universities around the word. Over the past five years I have not only seen our first secondary cohort of students mature and develop academically, but I have witnessed them gain confidence in themselves and their ability. I am really looking forward to seeing them get their results and celebrating their achievements as they get their A level results this coming year. I am passionate about giving young people the best possible experience in education, offering individualized support and providing positive encouragement to ensure each pupil succeeds. I am an experienced, enthusiastic and focused teacher with a commitment to the safe guarding of young people and their well being at all times. I look forward to welcoming back my existing students and meeting the new students. In both my Design Technology and Art Department we have lots of exciting projects planned for this coming year.
Educational Philosophy:
I believe every student has the ability to learn new skills. However, not all students learn at the same pace or in the same way. In my classroom, learning is designed to help each learner grow and be successful. My lessons are hands-on and promote learning through discussion and experimentation. I believe that students should be encourage, challenged and supported in the classroom.
Experience and Background:
I graduated at Leeds Metropolitan University in 1999 and since then taught Art and Design Technology in the UK for 15 years. In my years of teaching experience in the UK I had a leading role in developing key aspects of school life such as pastoral provision, student attainment and whole school initiatives such as Teaching and learning lead, Fashion shows and Exhibitions to promote the school. I have taught across Key Stages 3, 4, and 5; my particular area of expertise is teaching GCSE and A Level. I have led the DT Faculty, delivering courses for GCSE and A Level in Textiles, Art & Design, Graphics and Product Design. I have also had experience in delivering the BTEC level three courses in Art & Design and Product Design. In all my years of teaching in the UK I can proudly say I held the highest pass rate for GCSE and A level for my subject in the school.
I also have over 6 years of experience in training and mentoring 18 Student teachers. I worked closely with Leeds University and Metropolitan University to provide training sessions required for the DT and Art trainee teachers. I have 8 years of experience in lesson observations and performance management in the department which has always helped me with my own performance in many ways. I have also held a moderator for AQA DT Textiles post for 2 years.
Other experiences I have include the experience of setting up a printing business in the UK. A business I ran with two employees and closed when I moved out to Dubai. I also have extensive experience in first hand interior design planning for restaurants and holiday Cottages around the UK. I have four years of experience creating fabric designs for a manufacturing company whilst I was a university student and many of these fabrics were sold around the world as well as in the UK.
I moved to Dubai in 2014 to further my teaching experience in a different environment and with new challenges.
Hobbies:
After settling into Dubai I have continued my hobby of painting and drawing. I have created a number of sketchbooks which hold my memories and experiences here in the UAE. I enjoy travelling around the UAE and Oman. I really enjoy photography, a lot of this I have done in Oman whilst discovering a number of Beautiful Natural Wadi's. I would strongly recommend a visit to Oman. I hope to have an exhibition of my own work very soon.
A Day in my Classroom:
Art, freedom, risk taking and Success! My classroom is all about working on the strengths of my students and giving them tasks that they will not only enjoy but progress with. It may appear that in my room students are just having fun but I strongly feel students learn and develop the most when they are happy. My key to their success is giving them the confidence to experiment and for them to know there is no wrong in art. Everything they do they learn from and this takes them a step further in their understanding of media techniques and drawing technique ideas/strategies.
Additional Personal Information:
I have two sons who also attend GEMS Wellington Academy - Al Khail. My Eldest will get his GCSE Exam results this summer and move onto his A levels, so a very exciting year ahead. My younger son will start his journey of GCSEs as he begins year 10 this year. They have both settled into Dubai life well and the credit goes to the school who have made them feel so welcome. As a family we are big fans of cricket and spend a lot of time at ICC over weekends.
I look forward to meeting you very soon.