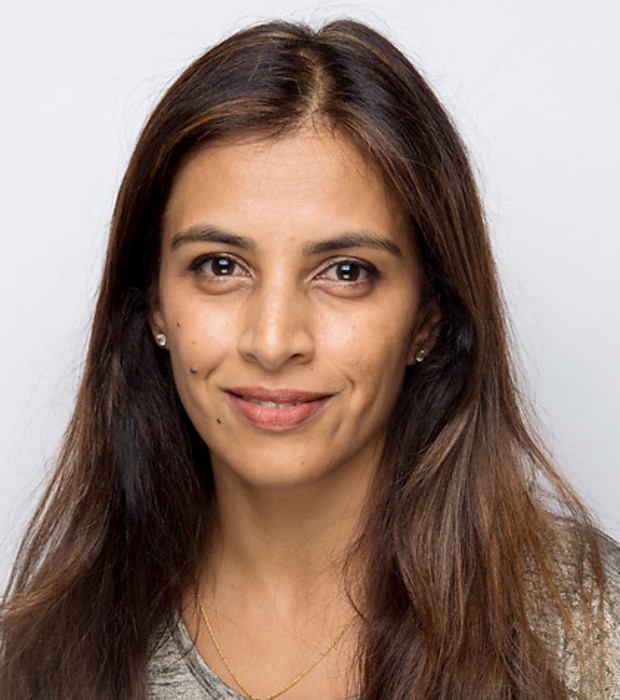 Alia Sheikh Fasciolo
Head of FS1
Dear Parents,
I take pride in introducing myself as a passionate and dedicated facilitator who strives for excellence in all aspects of life. I am extremely excited to be part of the dynamic team at GEMS Wellington Academy - Al Khail, and take pride in being an integral part of providing an inclusive, nurturing and welcoming environment for our parents and children.
With an extensive background and an exciting approach to teaching, my experience lies in Key stage 1 and the Early Years. My educational philosophy has blossomed and developed over 15 years of my teaching career, where I have had the privilege of teaching in Canada, Africa and Dubai.
I have learned many life lessons from the children. The value and importance of human connections tops my list. This has been the pedestal for my personal and professional growth, development and success: to understand rather than to be understood; to facilitate rather than teach; to inspire and be inspired by the children in my care. Opportunities and resources only catalyze the children to construct their own interest and understand their surroundings, but more so, their individual strengths.
My commitment to fostering collaborative and engaging educational environments for the children to teach and be taught has been a great strength. It is an absolute joy and victory to witness the development of thoughtful young students while simultaneously equipping them with the necessary tools and techniques to eventually see confident children who lead the learning.
Dubai has been home for the past 12 years. Moving from Canada was not easy as I could not decide which was worse: the hot desert summers or the cold Canadian winters! 12 years later I still cannot decide. I completed all my formal education in Kenya and set off to teach in Canada. I taught in an early years setting before setting off yet again with my husband and 4 children to the land of sand to make Dubai our new home. Moving here has provided me with a myriad of opportunities. Over the years, besides being a class teacher, I have had the opportunity to be involved in coaching and supporting both parents and staff to ensure an in-depth knowledge of age-related expectations and the necessary tools/ways in which to facilitate effective learning. I have been part of a team that developed and delivered training days on observations, assessment, and planning which supported practitioners in gaining a shared vision and understanding of the goals and expectations of settings I have worked in.
I enjoy spending quality time with my husband and 4 children. We love lazy pool days, walking our dog, Dolce, and exploring the Mediterranean Sea on a Catamaran during the hot Italian summers. Outside the classroom, you will find me winding down with a hot yoga or Pilates class, or even sweating through a circuit class with my daughters who are a constant motivation. I occasionally get pulled into assisting my older daughter to set up and display her fashion brand at pop up markets. When I can escape from that, and from all the mummy and wife duties, from what is left of the day, I am sipping my favourite iced tea with a dear friend at a new café that has opened in this flourishing city. I love to cook, read and watch a good movie and, recently, I have managed to rekindle my love for still life painting and well being.
A day in Mrs. Sheikh's classroom
"She is always at the door with a big infectious smile! The children are greeted with warmth and love and the classroom is set up enticingly. It reflects the time, effort and planning that she puts in, to ensure the children have a fun start to their learning. Stepping inside, you see a carousel of child-initiated and planned activities to get the children excited and motivated to learn. I love attending her morning 'Wake and Shake' sessions as they warm me up in preparation for my busy day too. Lots of mini plenaries throughout each lesson are always evident, a great tool she uses to gauge each child's learning. Fun, laughter and hands-on learning, as well as exciting and engaging continuous provision, are always the order of the day. Classroom displays are outstanding and changed regularly to reflect the children's learning."